Ironwood Timber Australia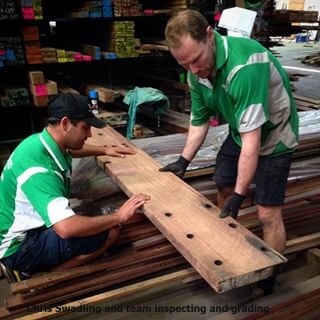 Most businesses aim to become sustainable but for many, reaching that goal is filled with obstacles.
Ironwood Timber Australia, located at Taree, NSW and owned and operated by entrepreneur Chris Swadling, is a shining example of a North Coast timber mill determined to drive problems such as carbon and waste to zero. As he is well underway to achieving his full-recovery goals, perhaps, instead we can call him a Zeropreneur.
Recently we met with Chris on the verandah of his mill enjoying the morning sun amidst a swarm of business activity – scurrying forklifts, admin staff needing rapid answers, and absorbed flouro-clad workers.
Chris's philosophy is one of providing spectacular timber products for many different uses, both internal and external while, at the same time conserving and protecting our forests. He processes a combination of reclaimed, recycled and green timbers. "Our reclaimed products represent the biggest component of the business and the aspect of which I am most proud. We are continually adding value to products that have been rejected or otherwise considered unacceptable by others and normally bound for firewood or even landfill. In fact, some of the timbers we reclaim have been used many times, for different purposes, such is the resilience of hardwood and our reclamation process, so I guess we have developed a bit of a virtuous circle" said Chris. "Our company has been in operation since 1864 and during this time I suspect we have purchased back and reused timbers multiple times".
After grading, cutting and docking the timber is de-nailed, wire brushed and otherwise treated to achieve a distinctive and very elegant appearance. Each beam must expose the fresh layer underneath and is dried once again.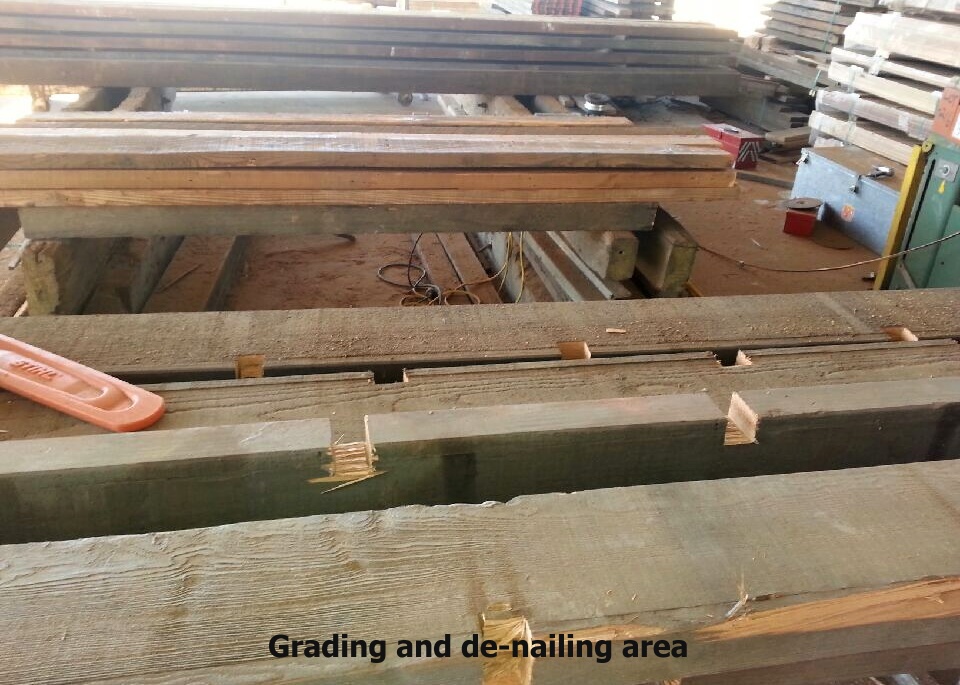 "We are constantly monitoring our timbers" says Chris. Mostly we use timber that has been seasoned over many years. However, should it be younger and greener we will implement a semi-seasoning, air drying process to ensure stability is maximized. Very little is wasted. We have customized some Gibson twin edgers to enable us to undertake specific grading and docking functions to manufacture a range of products such as bar stools, equestrian fencing and the like. I really enjoy turning something others may consider as sub-standard material into products that are both practical and beautiful.
Our favourite species are bloodwood, ironbark, tallowwood and white mahogany because of their minimal shrinkage. But they are getting tougher and tougher to obtain so we have plans in the future to grow our own on our own farms in order to assist with supply.
Our reclaimed timber is sourced from bridges, factories, warehouses, wharves, wool stores, shearing sheds and derelict buildings and we spend a lot of time on the demolition and rehabilitation process to ensure the timber is returned to its former glory with the characteristics of beauty, distinctiveness and function that hardwood is famous for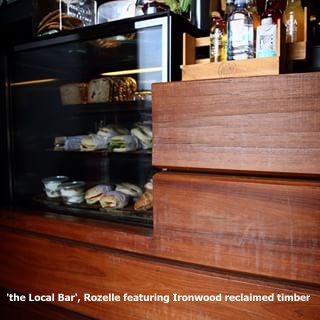 "The manner in which we supply and fit the finished product is also very important to us" said Chris. We lay all our boards heart down meaning any subsequent movements, will push downwards. I am currently trialing a process of scalloping out the younger, higher moisture cells to further reduce any tendencies for the timber to cup.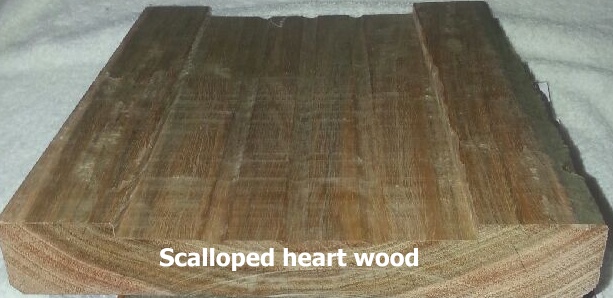 Chris employ 35 staff at his production mill at Taree and a further 6 at the Rozelle Showroom and is fine example of a North Coast timber business adapting well to changing circumstances in the industry. The environmental benefits of my business are common sense" says Chris. "We are not using prime timber from the forest but rather, reclaiming what would most likely have been burnt or dumped in landfill. Timber contains about 50% carbon and this stored carbon is released when the timber is burnt. So recycling wood "is actually preventing all the carbon from being released into the atmosphere which is a massive positive. It is giving timber a second and third life, sometimes even a fourth life".