More than enough for everyone - Ralph Blenkin, Machin's Sawmill

Machins Sawmill has operated in the beautiful Manning Valley on the Mid North Coast of NSW since 1917. Four generations on, Ralph Blenkin, the current owner reckons that, in order to prosper for so long, his family must be doing something right.
"We understand the importance of "fitness for purpose" which we achieve through sound communication between the specifier and ourselves, as the manufacturer. Thus we spend a fair bit of time interpreting the customer's needs regarding performance, quality and appearance", says Ralph. "And over the years, as circumstances have changed, we've found that the key to survival in such a rapidly evolving industry has been the need to adapt - to stay alert and to adapt as required to changing circumstances". Image left - stock ready for despatch at Machin's
From the earlier days of supplying mining props to the North Broken Hill mine, Machin's have progressed to a niche manufacturer in the true sense of the word, producing customised decking, flooring, structural timber, fencing, firewood and dressed timber for direct sale to the public, builders and timber merchants.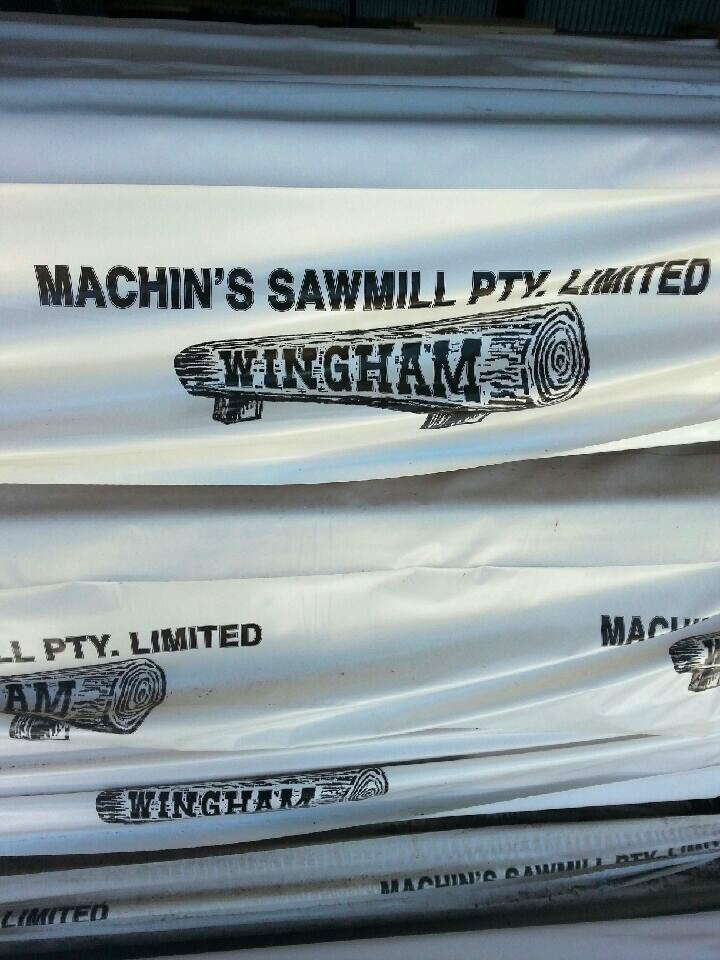 "Today we are less interested in the mass market but instead concentrate on a smaller number of customers to whom we are able to provide specialised attention". Ralph cites a recent example of supplying vertical, cut and dried weatherboards for a heritage extension. The owner was prepared to pay a premium price in return for the customised attention to detail he received and, according to Ralph the end result proved to be very satisfactory for all involved. Another specialist Machin's product that has proven to be popular is wide decking boards .
"Bigger firms sometimes can't be bothered to move away from marketing to a larger number of customers who have similar needs for a particular product or to break packs. But we are a small mill, with fifteen employees, and are very flexible. This approach seems to be working well for us, our employees are content and productive -some of whom have been at the mill for more than 40 years".
"I pride myself on being a full recovery mill. Little is wasted and I reckon if we are able to encourage more cooperation between the processors, there is plenty of timber resource to go around. For me, I am more than happy to work with any of my colleagues in the industry to share stock and customers as required to meet shortfalls. Over the years I have had the opportunity to collaborate with mills such as Sweetman's and A.S Nicholas who both share my cooperative philosophy for mutual benefit".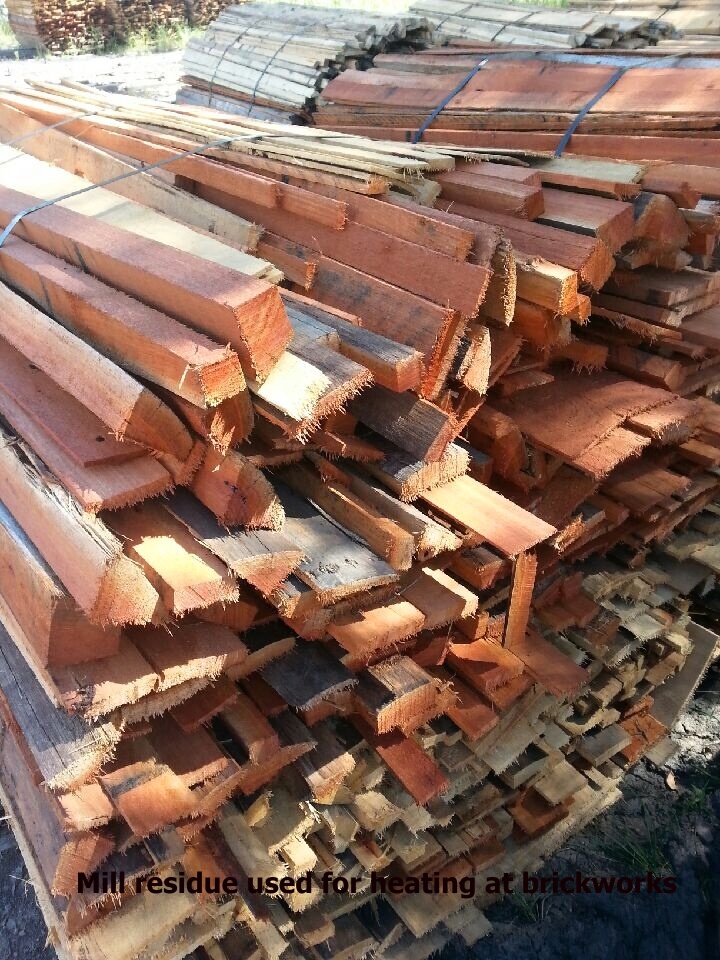 "High end uses from Machin's include dried and dressed timber for beams, heavy joists,
crafting furniture, decking and flooring, moulded timber and of course square dressed timber, while we also supply timber to the lower-value end for uses such as park furniture, landscaping, peg timber and firewood" says Ralph who is so obviously proud of the output from his mill. Image left: Mill residue used for heating at brickworks
"On the other hand I see examples of timber being substituted for other materials such as steel because of a 'dog eat dog' mentality adopted by some in the industry. "I strongly believe " says Ralph, " that in order for this industry to succeed in times of uncertainty we need to put our differences aside and to work cooperatively to make every post a timber winner.
Image below: Tongue and groove profile for end jointing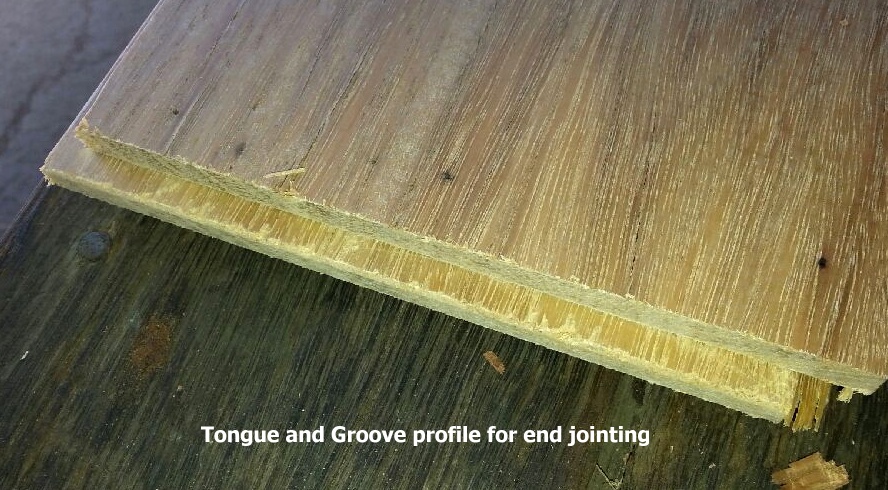 " One of the dark shadows hanging over the industry is log supply", said Ralph. " I get nervous about this and, as a fall back, I keep a stock of a range of species such as ironbark and tallowwood to alleviate shortfalls so that I can mostly deliver within reasonable lead-times and supply a predictable, consistent quality. My customers like this. Forest Corporation NSW who are an important supplier of logs to me have been very helpful in supplying my particular requirements when they are able".