Quality is what the customer says it is - Sweetman's Timber, Millfield
Sometimes entrepreneurial opportunities arise that push small business owners down the path of niche opportunity in areas not previously contemplated.
Ken Sweetman, owner of Sweetman's Timber, Sweetmans at Millfield, a beautiful rural area near Cessnock in the NSW Hunter Valley, is an example of a man who has foreseen such a niche opportunity and invested in its success.
Sweetman's is a fourth generation timber milling operation with 100 years of direct experience in the NSW timber industry. While Ken is extremely proud of his firm's diverse range of timber products – with more than 50,000 lines available including structural timber, fencing, decking, mine props and garden furniture – his family's success, in a very difficult and somewhat uncertain operating environment, has been achieved by ensuring that each of the items in the product range is manufactured in accordance with each customer's specific requirements in mind.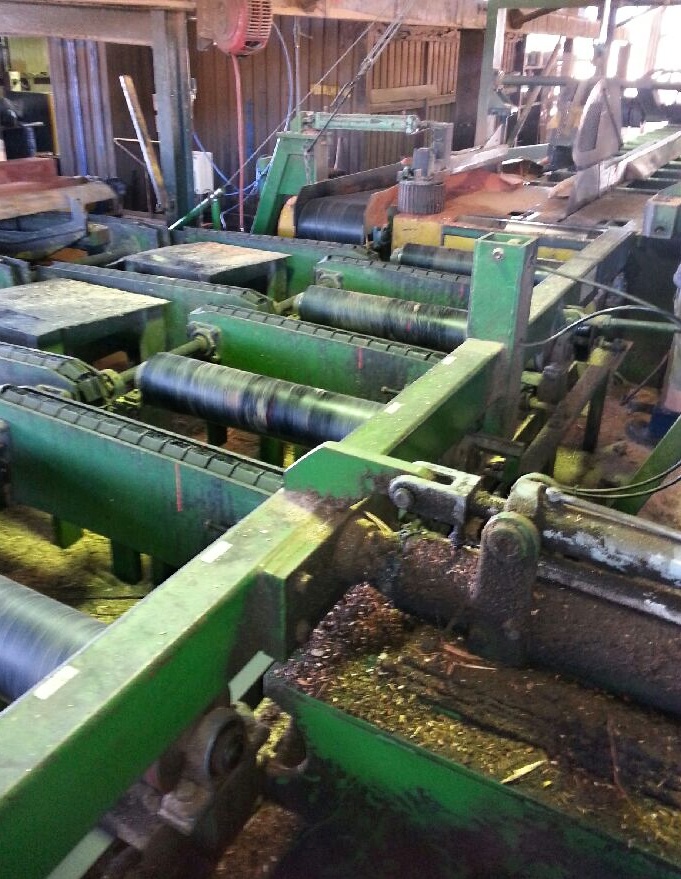 "We supply a lot of tailored products to suit the needs of bridge and wharf builders in particular as well as beams and other heavy structural applications" said Ken Sweetman." For example we have designed our machinery and mill layout to produce log lengths and large-end sections not generally available elsewhere. Many mills are restricted to log lengths of around 6m but we have found this to be far too short for some of customer's specifications – particularly the wharf and bridge builders in New South Wales and Tasmania (Image - Sweetman's customised 1 Man Saw Bench with 8m capacity manufactured by MA Smith Engineering, Grafton)
"Over the years we have become very flexible in what we can produce, always with the customer's species and schedule requirements in mind. Our turn-around times are rapid and quality is paramount", said Ken's grandson Luke who, these days has taken on the responsibility for overall management of the mill.
"There is an inherent simplicity in using hardwood - its strong, flexible, durable and very sustainable. Timber bridges are structurally stronger than the alternatives and, since timber is carbon neutral and a renewable resource, its impact on the environment is better than man-made materials such as concrete and steel" said Luke.
Sweetmans is the largest structural sawmill operating between the Hunter and the Hawkesbury. "There used to be around 50 here once" said Ken "and our firms focus on specialised production has been an important element in our long-term success. We have also invested heavily in new technology whenever we can - our Line Bar for example enables us to extract the maximum value from a log. With the help of the Line Bar, optimiser logs are positioned depending on size, shape and defects. The gates and saws can then be positioned to produce the optimum product for each individual log" said Luke.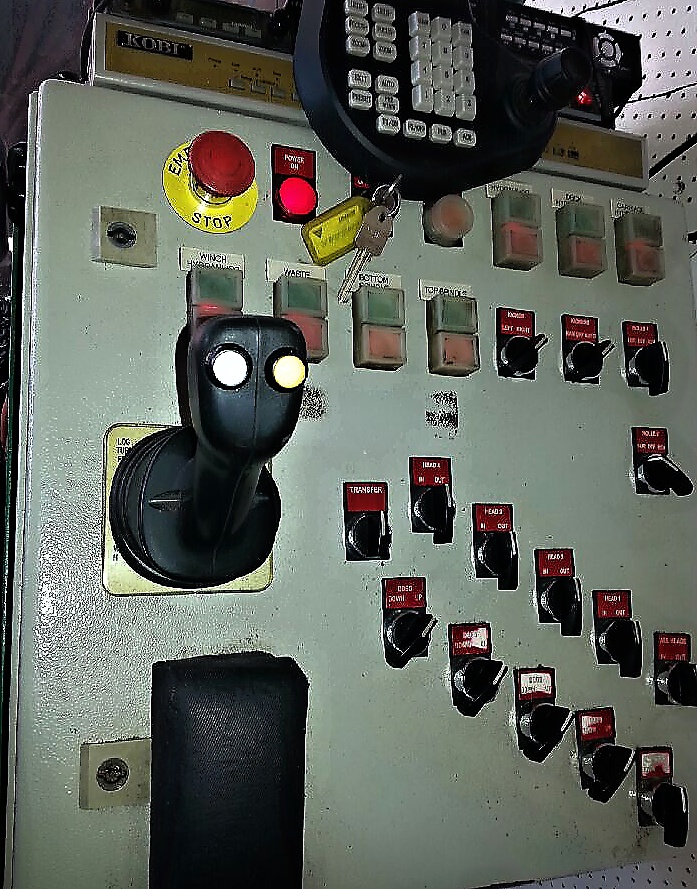 (Image Control Panel - Sweetman's Line Bar - maximising productivity).
Sweetmans employ more than 20 full-time staff and is a significant contributor to the local economy. Other North Coast companies such as Kendall based equipment manufacturer AE Gibson and Sons http://www.aegibsonman.com.au/ and Engineering Consultants, MA Smith Engineering http://www.masmithengineering.com.au/ regularly supply equipment and services. And it seems everyone wants a piece of Sweetmans – from the local footy and cricket teams, the woodchops, camp drafts to the local show but the Sweetmans are humble and generous people, willing to put their money into causes in which they believe.