Building upon a region's competitive strengths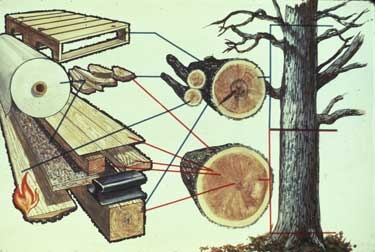 There appears to be a confused understanding of regional economics by several groups, particularly Labor and the Greens. Building on this region's competitive strengths would appear to be a lot sounder strategy than the constant condemnation of high quality, sustainable economic opportunity
When arguing for an end to the native forest industry, the very solution that is being proposed - that is, turning all State Forests into National Parks is sadly lacking in any substance whatsoever.
National Parks struggle to manage the current estate. As such, many are a disgrace, hardly representing an effective way of conserving nature. I can say with confidence that forests on the North Coast do not cause fauna and flora extinction.
Furthermore, clear felling of native forests does not occur. The only areas that are clear-felled are plantations. The recent photo appearing in local press depicting Green's candidate Carol Vernon and Green's MLC David Shoebridge in the so called 'clear felled' Tuckers Nob State Forest was in fact taken in a plantation that used to be cleared farmland in the 1960's.
The native hardwood timber industry is now managed in accordance with the highest environmental standards throughout the world. In fact it appears Bellingen residents have more concerns with plantation forest management given higher biodiversity and aesthetic standards are provided in a sustainably managed native forest.
There can be no doubt that the North Coast needs a diversified economic base. We have ample opportunity for a very sustainable tourism, manufacturing, food and hardwood timber industries with potential to grow even further with new value-adding opportunities. I'd suggest we get out of the way from those who are genuinely trying to make this happen